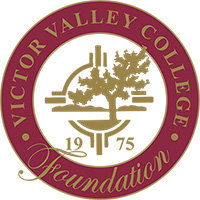 VICTORVILLE, CA – On Saturday, February 23, 2018 the Victor Valley College Foundation will hold its annual Alumni Hall of Fame and Distinguished Service Awards event.
With the help of the presenting sponsor, Desert Valley Hospital/Desert Valley Medical Group, the Foundation will honor five notable award recipients during the 26th anniversary of the event. Proceeds raised during the eveni
ng will benefit scholarship funds for local students and the college's educational programs.
The five key guests of honor at the event this year will be: President's' Choice awardee Dr. Roger Wagner, Alumni Hall of Fame awardee Lana Tomlin, Distinguished Community Service awardee Chet Hitt, Distinguished Service to Education awardee Dr. Derek King and Young Alumni Hall of Fame awardee Dillon Lesovsky.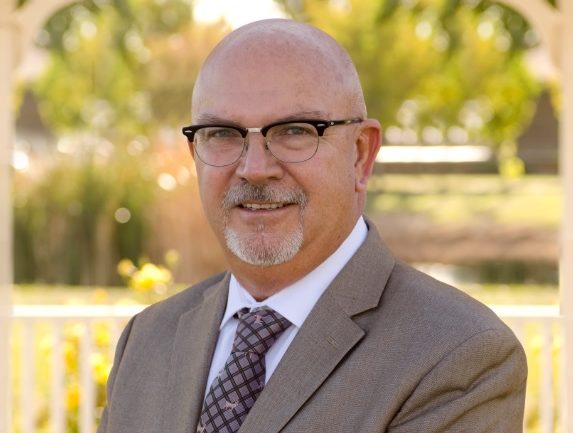 Wagner, who recently retired as VVC's superintendent/president, joined the college at a critical time in 2014, when it was facing financial and accreditation challenges.
After four and a half years, he left VVC not only in good standing with its budget and accreditation, but also with a renewed campus climate. He taught "servant leadership," a philosophy those who worked with him say he lived out.
"The College has seen a great deal of change and growth over the past five years — new programs, increased staffing, a renewed emphasis on support services for students and new modern facilities," Wagner said. "Whatever accomplishments inspired this award I assure you, were the efforts of many individuals. It's a great honor, one that I will cherish forever."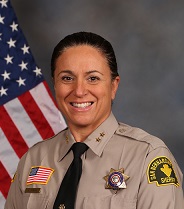 A dedicated public servant, Lana Tomlin has worked as a deputy sheriff for 29 years in the San Bernardino County Sheriff's Department. Last year she became the first woman in the department's 165-year existence appointed to Assistant Sheriff. Her accomplishments as community leader made her the perfect recipient for the 2019 Alumni Hall of Fame award.
"I am truly honored and humbled to receive this award and be included with past recipients, many of whom I have long admired and respected," Tomlin said. "Victor Valley College is all about opportunity. It afforded me the opportunity to complete my associate degree and further my education while working and raising a family … VVC will always hold a special spot in my heart for the many opportunities it has afforded me."
Born and raised in the Victor Valley, Chet Hitt is well-known in the community as the owner of Sunset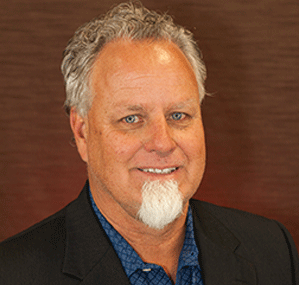 Hills Cemetery in Apple Valley. He is also a powerful advocate for local charities and has founded two non-profit foundations. Those who nominated him spoke highly of his "unbelievably soft heart" and compassion in helping hundreds of grieving families during the hardest times in their lives. These traits made him the top choice for this year's community service award.
A proud veteran of the U.S. Army, Dr. Derek King has worked in education through local, regional and statewide roles,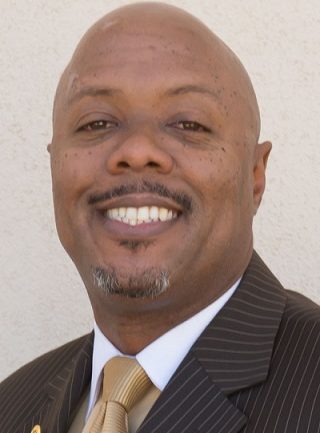 currently as the Assistant Superintendent of Student Services for Excelsior Charter Schools. He has served as a trustee for the Victor Valley Union High School District Board and recently as Director of the Board for the Victor Valley Chamber of Commerce. King's resume, mixed with the endorsements from those who've worked with him and recognize his passion for bettering the community, were a recipe for his selection as this year's service to education award recipient.
The Young Alumni Hall of Fame is being awarded for the first time this year. Dillon Lesovsky, who has served as a representative for both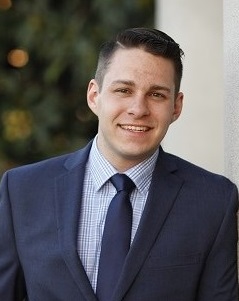 Congressman Paul Cook and First District Supervisor Robert Lovingood, was selected as the first recipient. Lesovsky, 25, has served as the chairman of the High Desert Economic Summit, raising money to support scholarships for VVC students, and currently works for ComAv Asset Management, developing international business relationships with the commercial aircraft industry. The Foundation is excited to continue watching him flourish in his career in the High Desert community.
The Alumni Hall of Fame and Distinguished Service Awards Celebration will be held at the Hilton Garden Inn in Victorville on Saturday, February 23, 2019, from 6 to 10 p.m. In addition to celebrating the honorees, the event will feature dinner, dancing and a silent auction. Tickets and sponsorships for the event are available at www.vvcfoundation.com.