John and Beverly Dudley Memorial Scholarship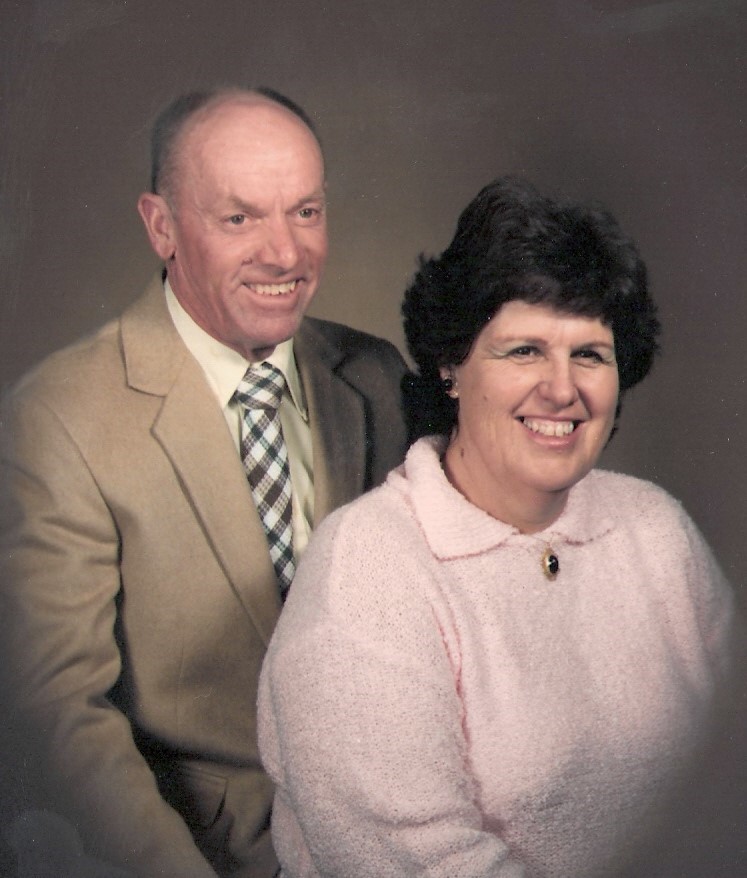 John and Beverly Dudley came to the Victor Valley in 1952, the week after they were married in order for John to sign his contract to become a Physical Education teacher at Victor Valley High School. For the first 10 years of his career, "Coach Dudley" coached basketball, football, and tennis. However, as anyone who knew him knew, his first love was tennis.
John was born outside of Chicago, Illinois in 1926. He was the second of six sons, and one daughter, born to Howard and Mary Dudley. Being a child of the Great Depression, his family lived in many different places as his father heard of or searched for work but often returned to California to reside. John gained his love of tennis from his father, who had the older boys build a tennis court in their backyard so he could teach them to play. They played tennis every weekend, sometimes traveling miles to find a court. John's first championship win was the Illinois State Tennis Championship while he was in junior high. He graduated from Santa Monica High School in 1942 and was immediately drafted into the army. After serving in World War II as a drill sergeant for two years John attended the University of California Los Angeles. He had the privilege of trying out for basketball for the legendary coach John Wooden, who gave him an honest assessment of his college basketball potential. John played his beloved tennis at UCLA but took many of Coach Wooden's coaching philosophies with him into his own coaching career.
After earning his Bachelor's Degree and teaching credential, and later going on to get a Master's Degree, John coached boys' tennis at Victor Valley High School for 38 years. In that time, he had 48 consecutive league wins and 23 league championships, 2 of those in football and 1 in basketball. Because he had four daughters, John created the VVHS girls' tennis program and proceeded to coach the varsity girls' team for the next 24 years, as well as continuing to coach the varsity boys' team. In 1981 and '82 John was awarded US Professional Tennis Association California division High School Coach of the Year. Upon his retirement from Victor Valley High School, the tennis courts were named in his honor.
After retiring from VVHS just 2 years short of four decades, he very briefly coached tennis at Apple Valley High School where his granddaughters played on his team. He also began coaching tennis at Victor Valley College. He coached there for another 10 years.
After retiring completely, John helped Beverly with her many community and landscape projects, though he continued to play tennis when he could. His 80th birthday was spent playing tennis at Pebble Beach Park where he regularly went to pick up a match. John passed away on June 28, 2009. In 2019 the Dudley children were honored to be presented a plaque as Coach John Dudley was inducted into the Victor Valley High School Hall of Fame in recognition of his years there as a teacher and coach.
Beverly was born in 1932 in Pasadena, California to Paul and Pearl Showalter. Her love of music and theater began very early when she won a Shirley Temple look-alike contest when she was a little girl and was offered an MGM contract. Her dad wouldn't sign the contract. She and her younger brother grew up in Alhambra where she graduated in January of 1949 from Alhambra High School. She attended the University of California Berkley until her marriage to John in 1952. She continued her education at California State University San Bernardino where she earned a teaching credential.
Before the first of their five children arrived, Beverly held various part-time jobs including sewing doll clothes for Terri Lee Dolls, secretary for developer Clyde Tatum, substitute teacher, and Welcome Wagon hostess. The job she loved most was teaching tole and decorative painting from her home. She also dearly loved gardening, turning their desert home in Green Tree into an oasis.
Beverly was an active member of many clubs throughout the Victor Valley for all of the 64 years she was a resident. She held many leadership roles in both the Victor Valley Junior and Women's clubs. She was most proud of her chairmanship of the committee that built Center Street Park. In 1963 Beverly and her good friend Dorothy Kling started the Victorville Whirlwinds 4-H Club. She continued as Community Leader for 12 years. She was awarded Citizen of '76 for "exemplifying the spirit of volunteerism" in her work with both the Jr. Women's Club and 4-H.
Some of Beverly's most notable accomplishments were: as a board member and president of the Mojave Zoological Association, spearheading the Memorial Grove at the Mojave Narrows, landscape chairman for the Victor Valley Museum, and president of Victor Valley College Friends of the Botanical Gardens, during which time she wrote: "Garden Tips" for the local paper. She completed numerous projects over 15 years for Victor Valley College and was recognized for her work on the Pearl Pettis pavilion, which was used for weddings and other special occasions, and the Memorial Rose Garden, pond, and bridge at the entrance to the college. The bridge is dedicated to John who helped plant and maintained the roses. She was a board member and president of the San Bernardino County Regional Parks Foundation and in 1992 won the Outstanding Layman Service Award. Until she left the community she was involved in S.W.I.M. (Seniors with Inquiring Minds), the Retired Teachers Association, Victor Valley Historical Society, and Hesperia Garden Club.
Beverly was also a prolific artist, a member of the Desert Quail Tolers and California Rosemaling Association. She had the honor of displaying a Christmas ornament on one of the trees at the Natural History Museum in Washington, D.C. For a season she created miniature rooms and scene displays which were displayed at the Route 66 Museum for a season.
Beverly passed away on January 27, 2018. Beverly and John's ashes are buried together alongside their families at Rose Hills Memorial Park in Whittier, California. A memorial bench dedicated to Beverly can be enjoyed at Center Street Park in Victorville.
John and Beverly loved the Victor Valley and their 57 years there together as active members of the community, including their involvement with Victor Valley College. We are honored to continue their legacy of hard work, dedication to the community, and education by offering a small scholarship in their name.