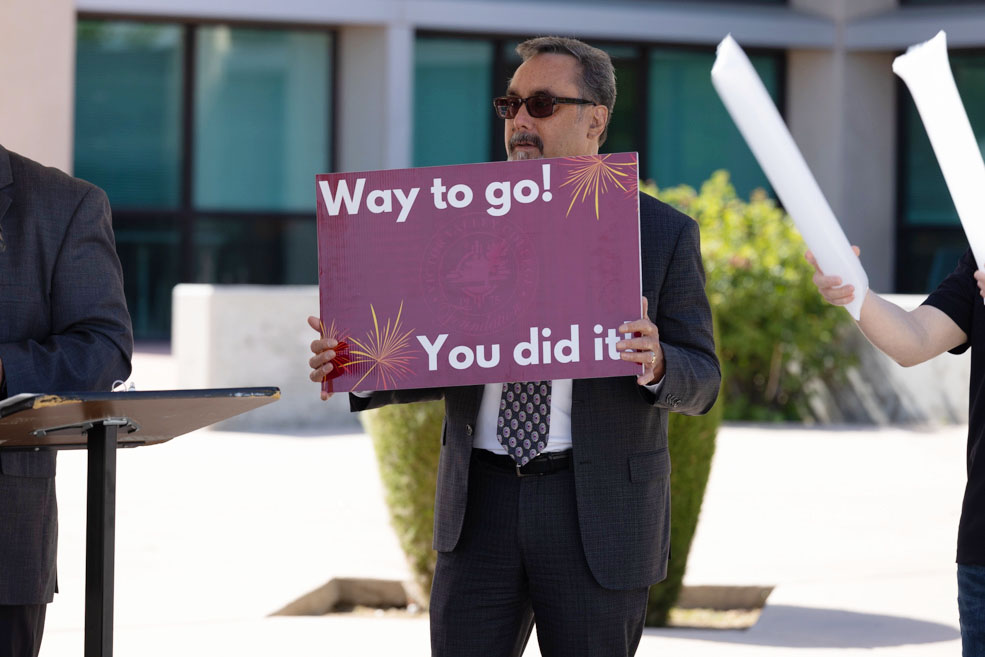 Fred Hunter serves as victor valley college Foundation Board President
Long time friend and supporter of the Victor Valley College Foundation, Fred Hunter, is now serving as the President of the Board of Directors.
Hunter, who joined the Victor Valley College Foundation Board of Directors in 2015, has served on multiple committees, helping bring life to various philanthropic opportunities at Victor Valley College. As a Vice President of Programs & Allocations, Hunter oversaw campus grant allocations and worked with a committee of volunteers to identify campus needs and ultimately help enhance education at Victor Valley College.
In his previous role as Chief Executive Officer at Desert Valley Hospital/Desert Valley Medical Group, he worked closely with Victor Valley College and Victor Valley College Foundation leadership to strengthen the relationship and educational opportunities between the College and Desert Valley Hospital.

Hunter was instrumental in both the development of the Dr. Prem Reddy Health Sciences Building and the Sixteen for Success program that allowed cohorts of VVC nursing students to attend the program cost-free in addition to guaranteed employment upon graduation.
As Hunter steps into retirement, he has shared that his love and adoration for the community undoubtedly continue. As Board President, Hunter leads 32 generous and responsible members of the High Desert community who guide, support, and oversee the Foundation's activities and resources.
"Fred has proven time and time again his sincere love for the High Desert community, and that he is not afraid to lead from the pack," said Victor Valley College Foundation, Director of Development, Chris Nunez. "I can't wait to see the great steps forward the VVC Foundation takes under his leadership."