David Kniss Memorial Scholarship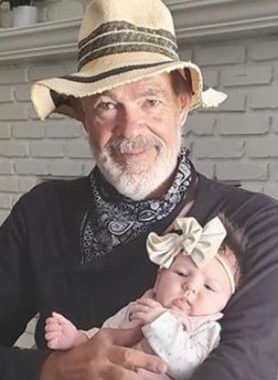 It is with tremendous grief and heartache that I share news of the unexpected passing of my brother David. Dave suffered a massive stroke while shopping yesterday, October 31st.
A life-long resident of Victorville, Dave attended St. Mary's Catholic School in Apple Valley. He is a 1975 graduate of Victor Valley High School where he excelled in sports including football, basketball, and track.

After graduation, Dave turned his passion for creating beautiful landscapes into a successful small business. While working full-time as a landscaper, he put himself through college, graduating Summa Cum Laude from Cal State San Bernardino with a degree in English. He went on to earn a teaching credential and returned to his high school alma mater. Dave spent the last 35 years doing a job he loved, teaching high school English Literature, and coaching basketball. He earned many teaching accolades including the High Desert Teacher of the Year award. He was an avid reader and would share his love of books and stories with anyone who had even the slightest interest, especially his beloved students.
Dave was preceded in death by his father, Don Kniss. He leaves behind his loving wife Billie, four children — Amy, Ben, Ali and Daniel, five grandchildren, mother Marlene Kniss, and six siblings, Donna, Martha, Jerry, Bob, Kris, and Annie.

The family is grateful for the 62 years we had with Dave. We cherish our memory of him. We love him dearly and will miss him tremendously.

In lieu of flowers, the family requests a donation be made to the newly formed David Kniss Memorial Scholarship fund at Victor Valley College.