American Association of University Women Scholarship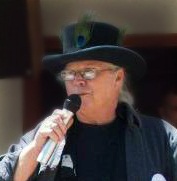 Lee Harris feel in love with theatre when he returned to school at Victor Valley College in 1987. A high school drop out, he returned to become a better writer. He enrolled in stagecraft class to improve his screen-writing. After his first two classes he could not wait to get back to class each week and fell in love with theatre arts. Lee graduated from VVC in 1990. He went on to work at Lancaster Performing Arts Center from 1991-1994 before returning to VVC to teach Stage Craft in 2001. This scholarship memorializes Lee's wish to help theatre arts students achieve their goals.
To donate to the Lee Harris Theatre Arts Scholarship, click here.
For more information about student eligibility, click here.