Charlotte Phillips Real Estate Memorial Scholarship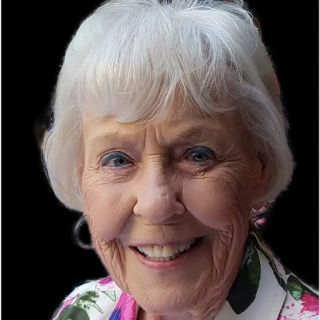 Charlotte Downard Phillips was born December 30, 1925, in Webster City, Iowa, where she attended Webster City High School. She earned a bachelor's degree from Stephens College in Missouri and married her high school sweetheart James Clayton Phillips, a pilot in the USAF. She was the mother of three children who all followed in her footsteps and had careers in real estate. Charlotte was stationed in many places while supporting her husband's Air Force career, including Hahn Air Base in Germany but eventually settled in Victorville after being stationed at George Air Force Base.

After being widowed and losing her husband in the Vietnam War, she chose to enter the field of Real Estate. She became a broker building a successful company, Century 21 Fairway Realty, which was a market share leader in the community and earned a reputation for integrity and fairness.
She was a trustworthy professional Realtor dedicated to serving her community and country. In 1989, she was awarded the Realtor of the Year. Charlotte was a strong leader and active in her community. She was the first woman elected President of the Apple Valley Country Club and was appointed by Governor Brown to the San Bernardino County Fair Board in 1979. St. Mary's Hospital Foundation was honored as the Humanitarian of the Year in 2005 and she served on Our Lady of the Desert Catholic Church Stephens Ministry, assisting the sick and less fortunate.

Charlotte passed away peacefully at the age of 97 on April 12, 2023, in Apple Valley, CA, and is survived by her three children, Ann, Janie, and Jim, four grandchildren, and four great-grandchildren but more importantly, she leaves a legacy of being dedicated servant to the Lord and her strong faith combined with her actions.

The cornerstone of Charlotte's life was her dedication to serving god and her Catholic faith, which was the foundation for her beliefs and actions. She lived out her commitment to those values in her daily life and showed how she treated others. She was a true example of loving your neighbor as yourself.

Charlotte will always be remembered for her passion for life and love for family and friends! She lived a great life and loved the American flag and all it stands for, including the American Dream, which she made come true for her and her family. She enjoyed gardening, golf, bridge, cooking, and travel.

On behalf of our family, Thanks for supporting her scholarship fund and the Victor Valley College Foundation. Charlotte was indeed one of a kind, and her life was a life well lived. Charlotte and her life continue to impact others, and the legacy she leaves behind will continue for many years.
Your contributions will not only show love to the legacy of Charlotte Phillips, but go on to support various students on campus who are working to better themselves each and everyday.